Directions to GEAR Software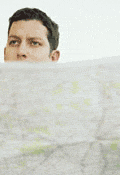 GEAR Software, Inc.
1061 E. Indiantown Rd
Suite 310
Jupiter, Florida USA 33477
561-575-4327
Directions to GEAR Software:
Take I-95 or the Florida Turnpike. Exit Jupiter (Indiantown Road going EAST). Proceed East toward the Atlantic Ocean. You are approximately 14 minutes from GEAR. Go approximately 4 miles and pass over a large drawbridge that crosses the Intracoastal Waterway. Go through the intersection/traffic light after the drawbridge about 1/4 mile.
GEAR Software is located in the white five-story tiered office building on the north side of the street adjacent to the
First United Methodist Church.